Mark Evans - Senior Pastor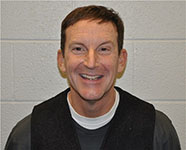 Pastor Mark has been active in Ministry for 30 years and has had the privilege to serve the local church as well as on the staff of Young Life. Mark has also done some consulting and spiritual formation work with church and business professionals through The Front Porch. He loves to spend time with Susan his bride of 32 years (Yes, it is remarkable, some would call it "a miracle" that she has put up with him this long…). The Evans' have been blessed with two boys, Gabe and Sam. They have two chocolate labs named "Buckeye" and "Brutus." Marks interests include reading Dallas Willard, The Ohio State University, being outside in creation as much as possible, laughter, and coffee.
"It is a great privilege to serve as the Pastor of The Key. It has been deeply significant to be a part of what God is doing in this place at this time. We are learning together how to be a healthy, vibrant, Jesus-centered community. We are learning what it means to follow Jesus and to connect with others in significant ways in the midst of our everyday, ordinary lives. The following thought by Eugene Cho beautifully captures the ethos we believe the Spirit is cultivating at the Key: "Rather than fear, guilt, or shame… inspire people with hope, beauty, and courage. Let's fascinate, not force people toward the gospel..." Come join us! - Pastor Mark
Mark Evans - Senior Pastor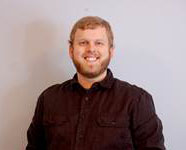 I grew up in Wadsworth and have been married to my beautiful high school sweet heart for the past six and a half years. We have two incredible children, Adeline (3) and Landon (1), who will undoubtedly melt any heart they encounter. I love hiking, playing guitar, spending lots of time with my family, reading and the Buckeyes. My wife keeps me balanced and sane, and my kids try and undo most of that. Our life is fun. I've had the incredible privilege to do ministry with middle school and high school students for the past ten years, both as a volunteer and the past five years in full-time church ministry.
My life was changed in high school when someone invested in me for no other reason than to show me the love of Christ. Since, then my passion has been to delight in Jesus and help students do the same. My wife and I have a passion of living out a relationship with God in everyday life- whether that's at the grocery store, work and especially at home. The Key Church is definitely a place folks can come and feel at home and be loved right where and how they are. We are so excited to get to be a part of this group of people!
Angie Sauser - Office Secretary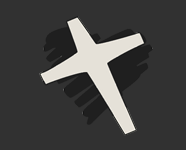 Angie has lived in Wadsworth for the past 10 years with her husband, Ben, and their three sons. She loves her job as the Key Church office secretary as well as being a member of the women's ministry. In her spare time Angie enjoys watching her kids play soccer, any type of craft, doing anything outdoors, and spending time with her family and friends.
If you have any questions about The Key Church, please email Angie@keychurch.org, she will be happy to help you.
Emily Harpel - Directory of Children's Ministries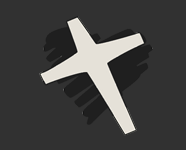 Emily married her high school sweetheart, Drew in March of 2016. She graduated from the University of Akron with a degree in psychology in 2015. As a member of the church since inception, she has enthusiastically worked with youth over the last several years. As a graduate from Cuyahoga Valley Christian Academy in 2010, she understands the importance of having Godly relationships for the youth during the early years. She is excited to work with youth grades 1-6 on Sunday mornings, Wednesday nights and special events being planned for the summer and fall!
If you need more information regarding KEY children's ministry, please e-mail Emily@keychurch.org.
Debbie Scofield - Admin. Assistant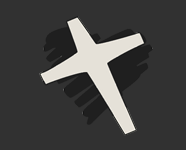 Debbie is one of the co-founding members who started KEY church in 2002. Starting the church became a full-time volunteer position in which she loves every minute. She serves as the administrative assistant to the church as well as being a member of the worship team. Debbie is married to Al and they have five amazing children and seven beautiful grandchildren. Debbie loves spending time with her family, reading, relaxing at the beach & spending time with our amazing church family.
If you ever have questions about Key Church, please e-mail me!
Penny Rader - Facilities Manager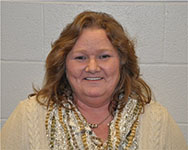 Penny has the toughest job in the entire church - maintaining and keeping it clean! Her devotion and dedication is seen by any one who comes into the church. Penny has two sons and enjoys spending time with family & friends.